We've put together this rug placement guide to assist you because picking the appropriate rug size might be a little challenging.
Design advice: Measure your space and your furniture to ensure that they are both of equal importance. With the use of measuring tape and painter's tape, mark the rug's dimensions on the floor. To determine what size will work best in your room and with your furniture, place your furniture on the rug.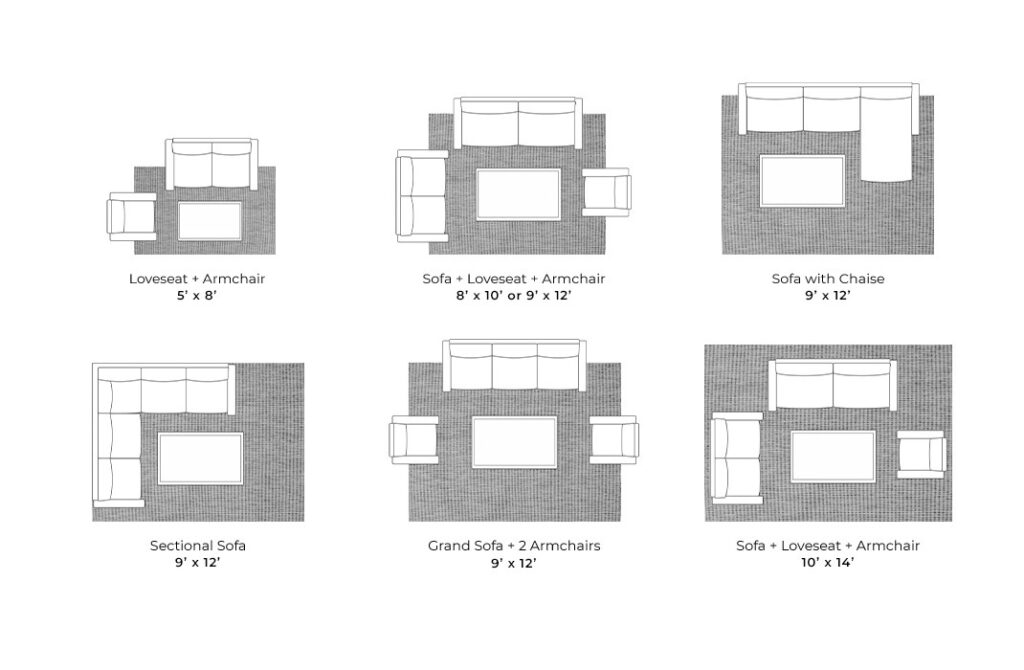 Aim to purchase a rug that will accommodate all of your living room furnishings if your room is spacious. Make sure there is enough room between the furniture pieces so that it doesn't feel crowded. A rug can be utilised to frame a living area in a large room or open floor plan, providing a cosy and warm atmosphere. Ideal rug borders would be 20 cm all the way around the furniture.

You need a rug that is big enough for all of the furniture's front legs to fit on it in a smaller living room. This is true for both larger and smaller living rooms with round rugs.

A rug that is too tiny for the room and the furniture can make the area appear more crowded, cramped, and small. When you are seated, your feet should always be on the rug.
Make sure your dining room carpeting can accommodate your table and chairs, even when the chairs are fully extended. A 50–70 centimetre border should be evenly spaced around the dining table set. Avoid using a rug that is too small for the dining table set since the chairs may catch on the rug's edges and create a trip hazard. Select a rug that matches the design of your dining table. A round dining table and rug provide lovely curves that lighten a room. The rug size guidelines for rectangular and square tables also apply to round tables.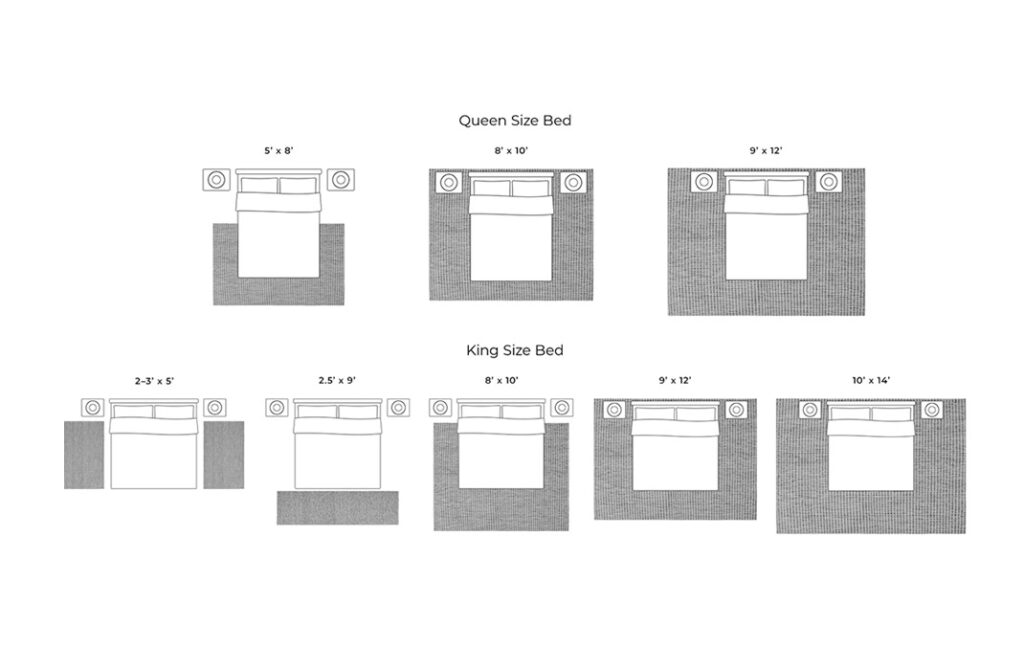 The most opulent look for a room in a vast space is a rug big enough for the bed and bedside tables to rest on. The rug should extend from 60 to 80 cm around the furniture.
It is ideal to place the lower two thirds of the bed on top of the rug in a compact bedroom so that there is an even distance between the rug's edge and the bedside tables. When you go in and out of bed, this gives your feet a comfortable spot to rest.
As an alternative, you can arrange a runner or smaller rug on either side of the bed to create symmetry in the room and provide a soft area for your feet to relax. Alternatively, one runner or smaller rug on the side will work if your bed is in a corner.
Your space can gain personality, curves, and charm from an off-center placement of a round rug.